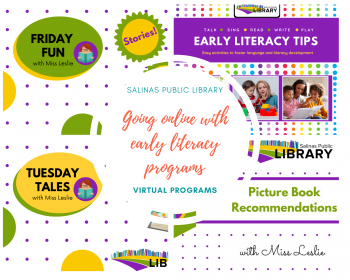 May 7, 2020 - 12:30pm
Salinas Public Library has been busy creating new programs for the community to view online during the current COVID-19 closure. Parents can engage online in storytime and songs with their children in programs like the following: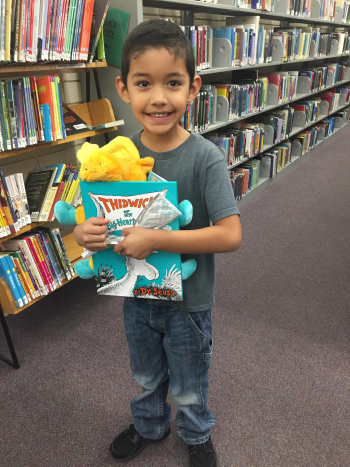 November 29, 2017 - 4:00pm
What's cuter than a kindergartner getting a library card? 
A kindergartner posing for a picture after winning a prize at our Family Date Night!
We're happy to report that we distributed over 4000 library card applications in a two week