Services at this Library:
More than 40,000 items for all ages available in variety of languages and formats such as books, magazines, newspapers, DVDs, music CDs, books on CD, and more
Reference materials for in-library use, including access to comprehensive database of car repair information
Free WiFi
Public use computers with internet access, printing, and scanning capabilities
Children area equipped with early literacy computer stations, children story time and programs

Family Storytime: Wednesday, 4:00pm- 5:00pm
Reading to Dogs: Saturday, 10:45am- 11:45am

Teen area with teen programs
Literacy resources and programs, including Read Grow Play playgroup
Digital Arts computer equipped with multimedia editing resources
Monterey Bay Aquarium Shelf to Shore program
Homebound Services program to provide library services for city of Salinas residence with limited mobility
Community meeting room
Homework Center
Library staff who can provide assistance locating information, using print and electronic sources,  and choosing books and other materials
Latest News
Proud Moments for Newly Naturalized U.S. Citizens

April 11, 2019

Fifty adults took the oath of citizenship earlier this month in a ceremony at Cesar Chavez Library, and were delighted to have Congressman Jimmy Panetta make the opening remarks as the keynote speaker and share his personal immigration story. The Library partners regularly with the U.S. Citizenship and Immigration Services to host their Naturalization Oath Ceremony, and also offer information sessions.

If you know anyone preparing to take this important step, we can help. Currently, there are more than 100 adults participating in our small group Citizenship classes which include practicing mock interviews and...

SPCA Family Workshop

October 25, 2017

Please join us in learning about pets and wildlife with the SPCA for Monterey County every 2nd Saturday of the month at the Cesar Chavez Library. The event starts at 12:00 pm and ends at 1:00 pm All family members are welcome to attend.
Cesar Chavez Library events are listed on the Calendar page,...
Cesar Chavez Library
Street Address:
615 Williams Road Salinas
Regular Hours:
Mon:

10:00 am-6:00 pm


Tue:

12:00 pm-8:00 pm


Wed:

12:00 pm-6:00 pm


Thu:

12:00 pm-8:00 pm


Fri:

10:00 am-6:00 pm


Sat:

10:00 am-6:00 pm


Sun:

1:00 pm-6:00 pm

Phone Number:
Upcoming Events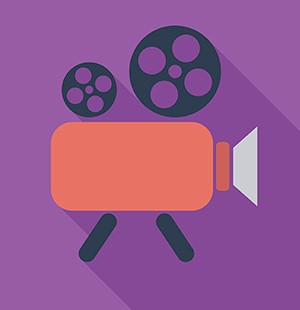 CCL Family Movie Time
January 26, 2020
Cesar Chavez Library, 615 Williams Rd, Salinas CA 93905
Come view some of the best family-friendly movies of all time. 
Cesar Chavez Library

Playgroup for registered participants ONLY.  If you are interested in our next session, please fill out an interest form.  

Cesar Chavez Library

Learn the basics of a Chromebook while you improve your keyboard skills, learn to surf the internet safely, create files & folders, work with...

Cesar Chavez Library

From simple ways to eat healthy to understanding chronic disease prevention, this 5 week nutrition class will help prepare you to adopt a healthy lifestyle! ...

Cesar Chavez Library

Preparation to pass the citizenship exam. Students learn to prepare for civics questions, writing, and mock interview. For information, call (831) 758-7916

Cesar Chavez Library

Preparation to pass HSE exam for all subjects. For information, call (831) 758-7916