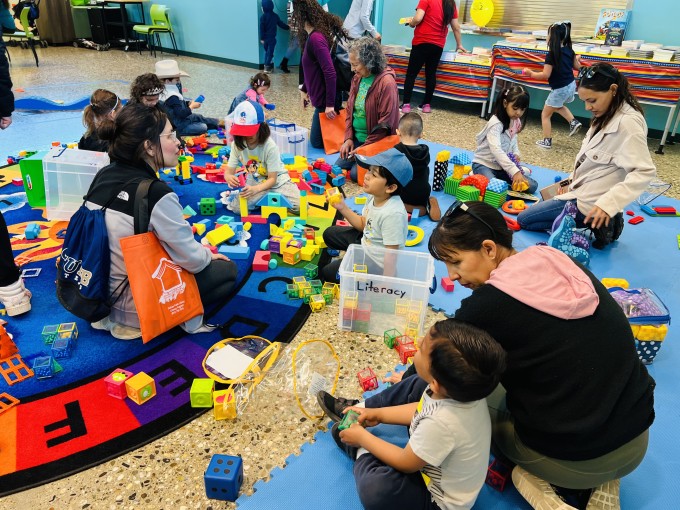 The Literacy Program welcomed families to celebrate Día del Niño at Cesar Chavez Library last week. With over 200 people in attendance, it was a fun celebration where families learned the importance of movement and play in Early Childhood Literacy Development. Bubbles and blocks are so much more than just fun & games! Imaginative play and coordinated movement help children develop the strength, stamina and creativity they need for academic success. Each child that attended received an activity pack and a book to help build their home library.
Every adult registered in the Literacy Program who takes care of a child 0-18 years of age automatically qualifies for Family Literacy services. With events and programming throughout the year there is plenty to take advantage of.
For information on all of our Adult and Family Literacy services - including our upcoming Family Reading Circle - contact Literacy staff on (831) 758-7916.