Save the Date: Grand Opening scheduled for Saturday, February 22nd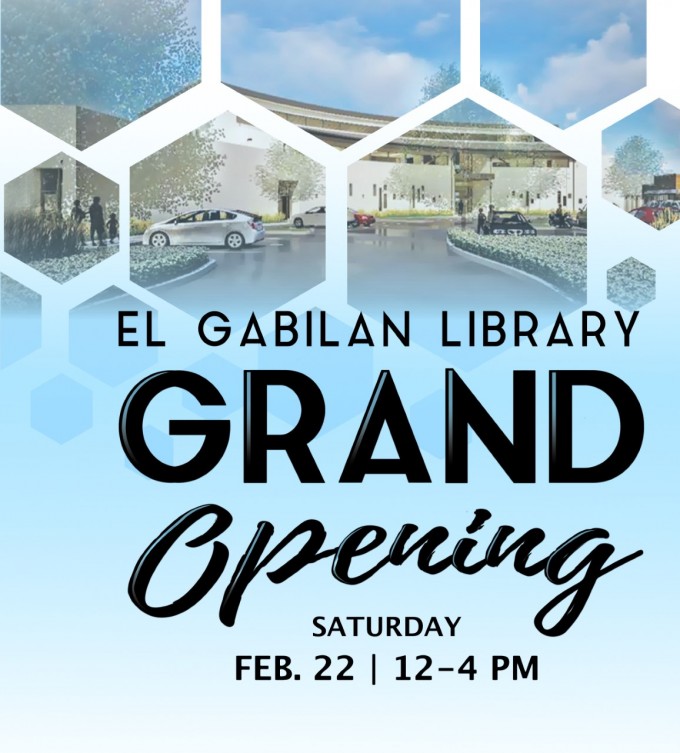 Join us to celebrate the grand opening of the new El Gabilan Library on Saturday, February 22! 
Tour the expanded, two-story library which features dedicated spaces for families, teens, and adults. The event will feature various performances and activities throughout the afternoon, from 12:00 - 4:00 pm.
Learn more about this project here, or call Mila Rianto, Deputy Librarian, for more information at (831) 758-7447,