Family Reading Circle program takes off!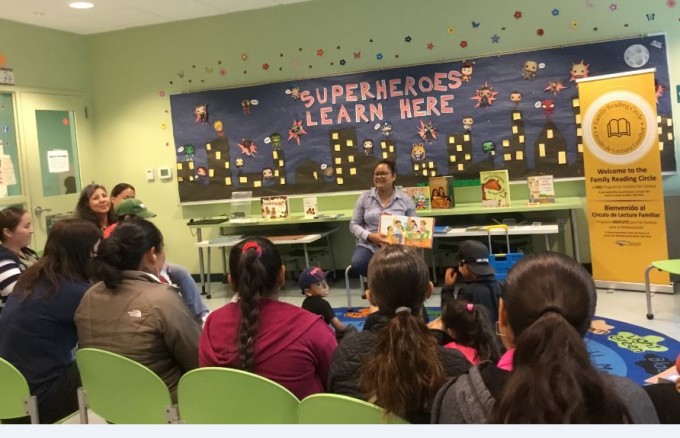 A new program has launched at the Salinas Public Library's Literacy Center which focuses on empowering parents to read to their children every day, and provides them with proven strategies for success.
Lilia Diaz, one of the participants pictured above, volunteered to model what she had just learned to the entire group. "I felt very confident," she later confined to Literacy Assistant Margarita Medina-Romero who is facilitating the group. "It surprised me!"
"Mothers are very excited and appreciative of this new program," says Margarita. "They have been committed to their own education by participating in our adult literacy programs, and now want to make sure their children become good readers."  The group meets twice a week for four weeks and are asked to record how often they read to their children, and what challenges they face during the week. They come back and share their experiences with the group. Tools such as worksheets and take-home exercises provide further steps for exploration and discussion. Participants come away with greater confidence, and a stronger likelihood of impacting their children's literacy skills. They also receive a free book for each week's theme to help build their own home libraries.
The Family Reading Circle program is funded through a grant from the California Library Literacy Services and is currently only offered to participants in the library's adult literacy programs. For more information, please contact the Literacy Center at (831) 758-7916.