Summer Reading is for everyone!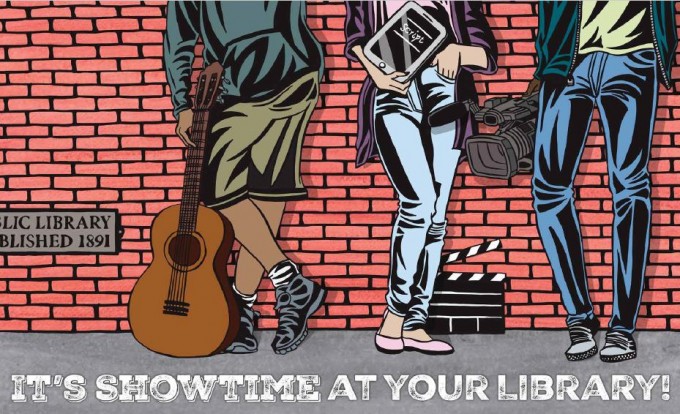 Adults and children of all ages are invited to join the Summer Learning Challenge at the Salinas Public Library. Sign-ups begin Saturday, June 8 at all of our libraries, and online. Our reading and enrichment programs are fun, free and open to everyone. This year's theme is "Showtime at the Library."
The goal of the program is to encourage children and adults to read recreationally, and discover the joy of reading. It's easy to participate. Everyone who completes a reading log will be able to select a book of their choice. There will also be live performances throughout the summer, and weekly day programs for all ages.
Does your child like Yu-Gi-Oh! cards? We have a club for them to join. Is your child musical? We have "Books & Ballet" and "Just-So Jazz" for our youngest readers ages 3 - 6. There are also programs for teens, including "Girls who Code" and "Everyday Tech 2" where youth learn more about technology and the information world they are immersed in. For adults, we have a Summer Reading "Premiere" to kickoff family and adult activities.
Start planning your summer today. View our Summer Activities Guide by clicking here and plan on attending the Summer Activities Kick-Off Event on June 15, a joint program of the Library, Recreation and Community Services that will include a lively performance by Cascada de Flores, bounce houses, face painting, crafts, games and much more.
For more information about these programs, please visit salinaspubliclibrary.org.