It's a Wrap-up! The Kinder Campaign Issues over 1400 new library cards!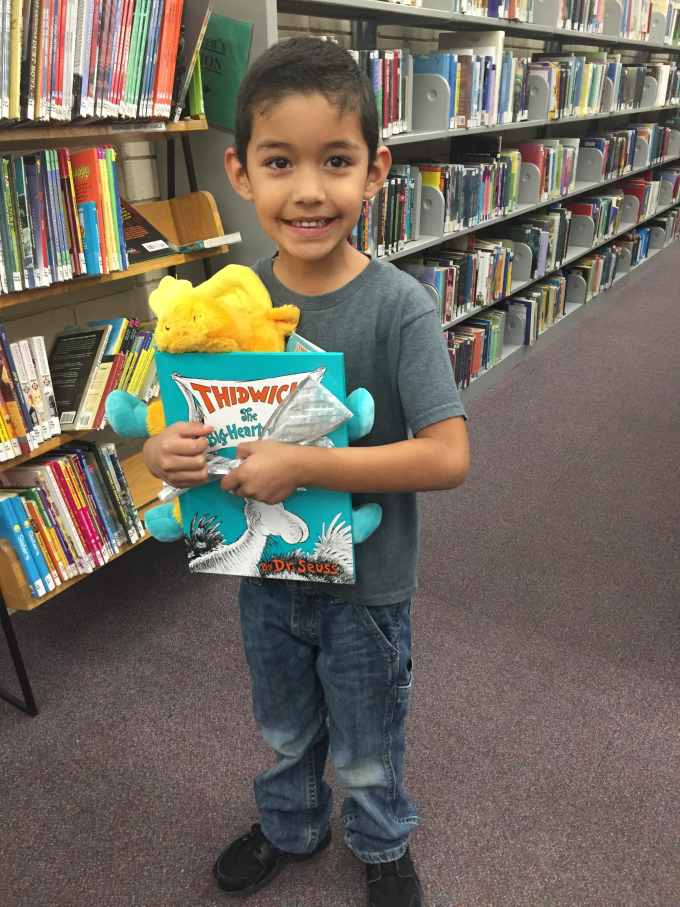 What's cuter than a kindergartner getting a library card? 
A kindergartner posing for a picture after winning a prize at our Family Date Night!
We're happy to report that we distributed over 4000 library card applications in a two week period to 132 kindergarten classrooms, and issued 1400 library cards. We gave every kinder teacher a picture book called "A Big Surprise for a Little Card" by Charise Mericle Harper. We also hosted three Family Date nights, and had over 600 children and families attend. In addition, the new kinder-mobile visited 8 different schools and 35 classrooms allowing the children to use their new cards for the first time! 
Thank you to all the parents, teachers, principals and library staff that supported this campaign. We'll see you again next year!