What can you make with a bunch of empty boxes?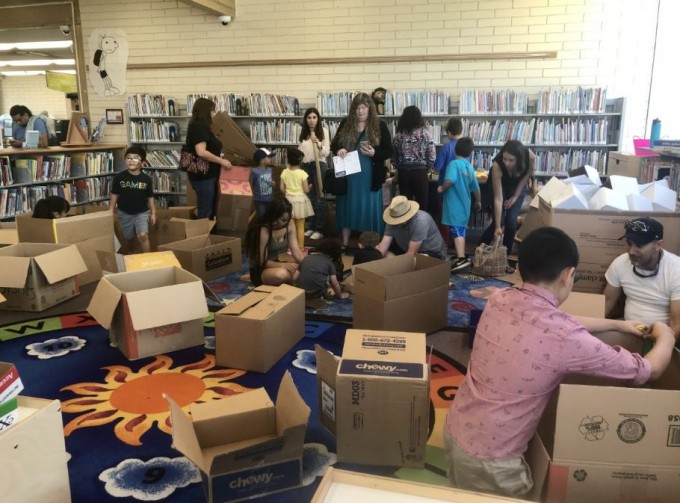 During last month's Super Saturday Box Party, more than 57 children and parents listened attentively while Librarian Leslie read stories about "boxes" and the many things they can become with a little bit of imagination. Children sat in their boxes during story time, imagining race cars whizzing around race tracks, ships sailing then capsizing in a wild sea, and fire trucks rushing to blazing fires. After story time, children and family members set out to see what they could make with a variety of boxes in different shapes and sizes. Children worked with grommets, colored tape, paper clips, construction paper and glue to create dog houses, forts, robots, military tanks, race car tracks, and more. It was a very fun and creative afternoon for everyone! Check out photos from the event here. 
Join us for this month's Super Saturday Ninja Party on October 19th. There will be an obstacle course and other games guaranteed to test young children's ninja skills! The fun starts at 1:00 pm.
Super Saturday Family Fun Events take place on the third Saturday of each month from 1:00 - 2:30 pm. For more information, please call Leslie Sterian at (831) 758-7062.