Call for Local Artist Participation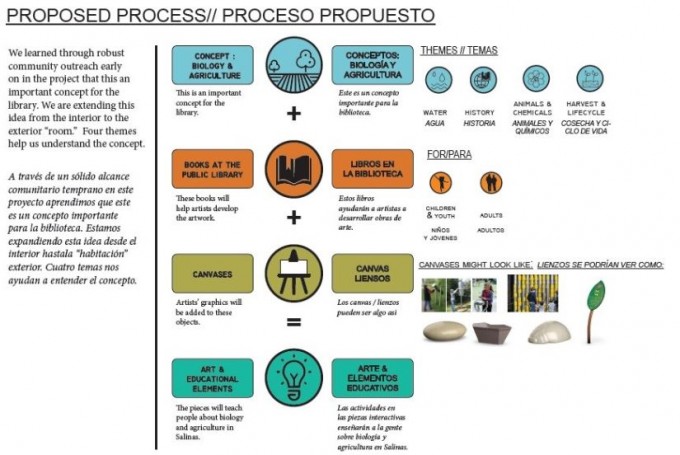 The Library & Community Services hosted a public meeting last Thursday, November 7th, for local visual and graphic artists to learn about opportunities to create artwork for the new El Gabilan Library's outdoor learning spaces. The design team for the El Gabilan Library welcomed a dozen or more artists and outlined the project parameters.
All visual and graphic artists are encouraged to submit their qualifications to create artwork for art-and-educational features/canvases for the new library.The theme for the artwork must be biology and agriculture, with a focus on water, history, animals & chemicals, and harvest & life cycles. All submissions must be received by 11:45 pm on November 20, 2019.
Click here for more information.