Salinas History Project Book Publication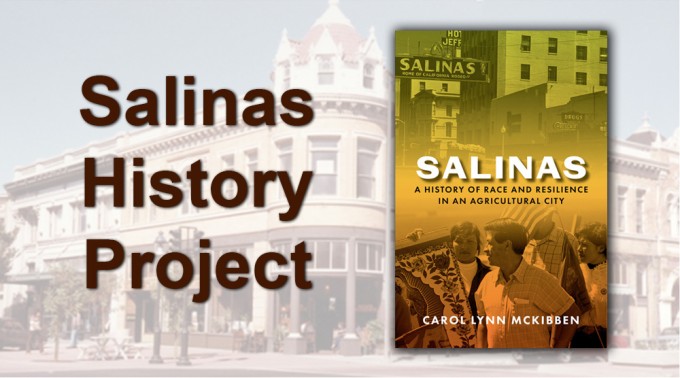 The Salinas History Project, which aims to tell the modern history of Salinas and its community relationships, has culminated with the publication of Salinas: A History of Race and Resilience Project in an Agricultural City. This book, written by Dr. Carol Lynn McKibben, explores more than a century of Salinas' history and draws from extensive original research, including oral histories, never-before-seen archives of local business groups, and Salinas Public Library collection.
Copies of this book are available to borrow and browse at John Steinbeck Library. A book talk program is planned for April 2022 with Dr. McKibben.