Happy Digital Inclusion Week!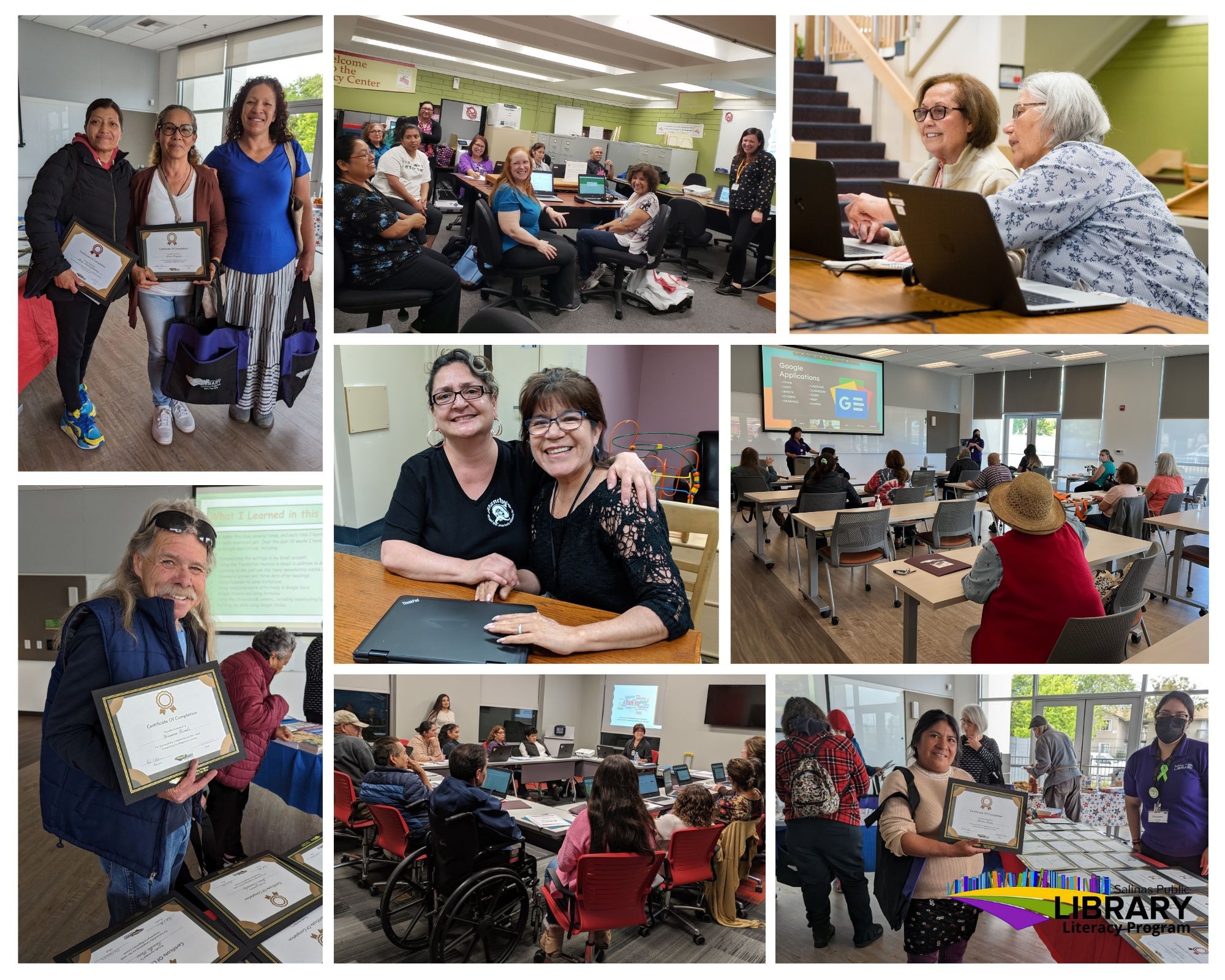 In acknowledgment of Digital Inclusion Week we invite you to share information about our free, digital literacy program. Salinas Public Library has been offering computer classes since 2007. Since then, the Literacy Program's commitment to digital inclusion has evolved into a full roster of Computer Classes for all levels. In partnership with Loaves, Fishes & Computers, the Literacy Program was able to gift over 160 low-income program participants with their own refurbished Chromebook on completion of their studies. In the last two years, we have also put more than 120 internet-capable Kindle Fire devices in the hands of our adult learners and their families, allowing them to access reading materials, join online classes and search the internet from home.
Computer Classes run for approximately ten weeks, and we offer four sessions per year. Our Computing for Beginners course takes students through charging and caring for a laptop device, to connecting to the internet and sending and receiving properly formatted emails. Weaved throughout the 10-week course is information on online search and safety, and a thorough review of the latest tech jargon. For those who have practiced the basics but still need some support to move forward, we developed the Beyond Basics course. This course introduces participants to some of Google's most common apps (Gmail, Chrome, Docs, Sheets, Slides etc.) and the curriculum and class structure supports plenty of hands-on practice. The new Independent Study program is for folks who have mastered the basics and already know a few things about online security. We use Google's Applied Digital Skills curriculum, organized by digital tool & with lessons focused in three main areas: using digital tools to build your business, creative personal computing, and workplace readiness skills. 
All materials are provided and we are able to lend laptop devices and hot spots so program participants can practice at home. If you're interested in joining one of our classes, Orientations for our fall session will be held the week beginning October 22nd. Join us, and tell a friend! 
For information on our Computer Literacy classes, or to get involved as a volunteer, contact the Literacy Program at: (831) 758-7916.