Self-Service Hold Shelves Now Available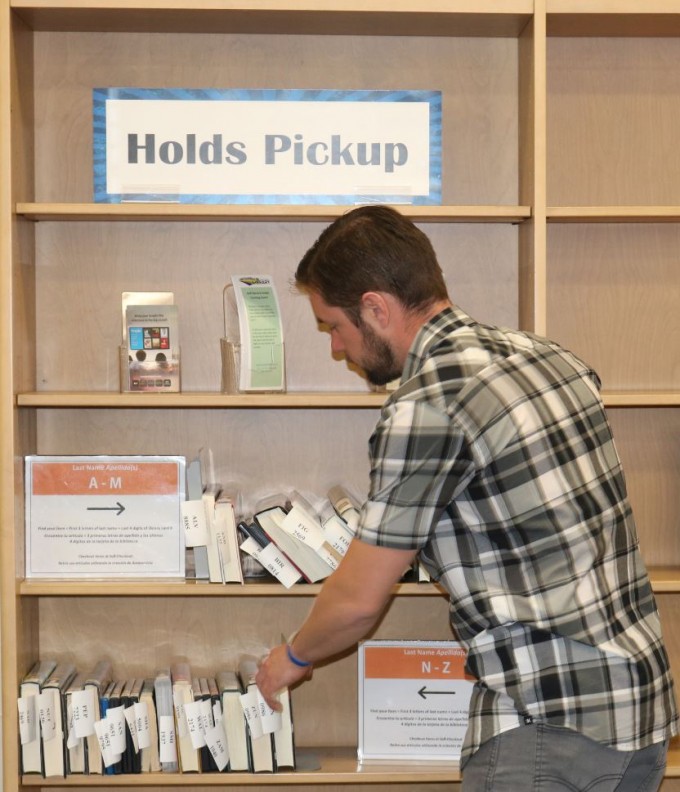 If you need a book from the library but don't have time to search for it in the stacks, the Salinas Public Library has just made it easier to access library collections with our new Self-Service Hold Shelves.
You can now browse materials online and request items in the library catalog. After submitting your request, Library staff will retrieve your materials and make them available for pick-up on the new Self-Service Hold Shelves near the front desks in both the Cesar Chavez and John Steinbeck Libraries. You will receive an email notification when your item is ready for pickup.
Our goal is to streamline the library experience for users, resulting in a quick, no-hassle retrieval of materials, and to provide efficient services, including self-checkout and a new online payment option. To learn more about self-checkout and our online payment option, click here. Library staff are always on hand to answer questions and assist with the process.
For immediate questions about this new service, please call Mila Rianto, Technical Services Manager, at (831) 758-7447.