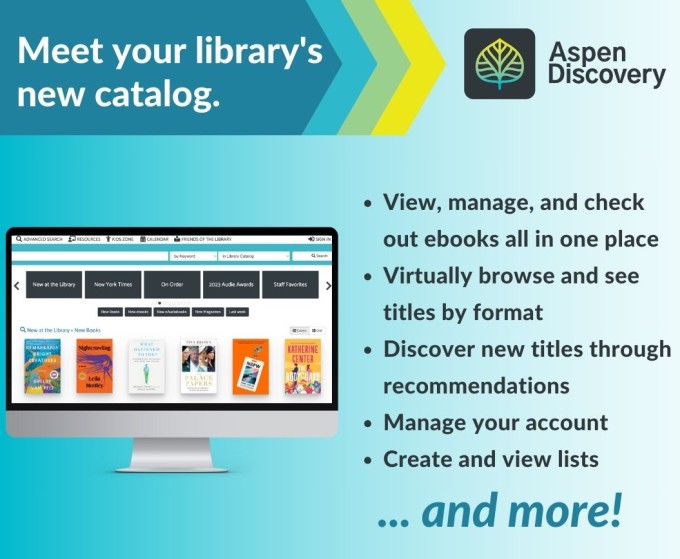 Your library is offering a brand new online catalog experience! Aspen Discovery allows patrons to access their account and collections in a more convenient and effective way, including borrowing eBooks directly from the catalog. 
Among various new features, you are now able to take advantage of new options to find that title you have been looking for and better ways to discover your next great read. The new catalog also groups various formats under one title (large print, audiobooks, eBooks), highlights popular collections, suggests further reading based on titles you rate highly, and gives access to the Aspen Lida app which makes it more convenient to manage your account from your favorite device. 
To learn more, visit our website.