Self-Checkout and new payment options available!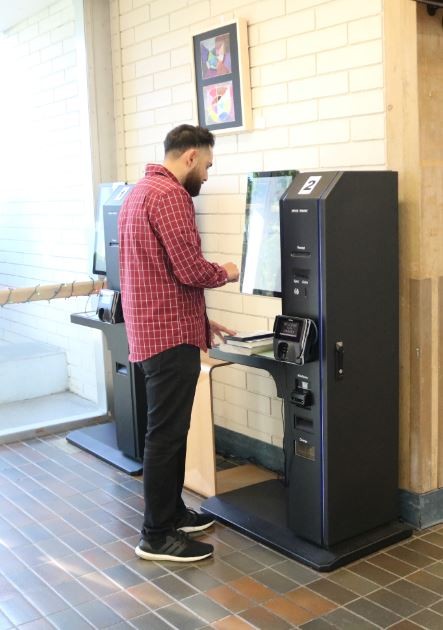 We've made checking out materials easier and faster with self-checkout kiosks that are now equipped to take cash or credit card payments. Come into the John Steinbeck Library or the Cesar Chavez Library today and try them for yourself. We think you'll like the ability to check out multiple items at once, renew your items and pay your library fines securely and conveniently. In November, more than 80% of checkouts and renewals were completed through self checkout.
The library is also offering a new online payment option for you to pay any library fines using credit or debit card through the secure webpage.
Got a question? Library staff are always available to lend a helping hand or answer any questions you might have.
For more information, please contact Mila Rianto, Technical Services Manager at (831) 758-7447.