Laptops Now Available for 30 Day Loan at Cesar Chavez Library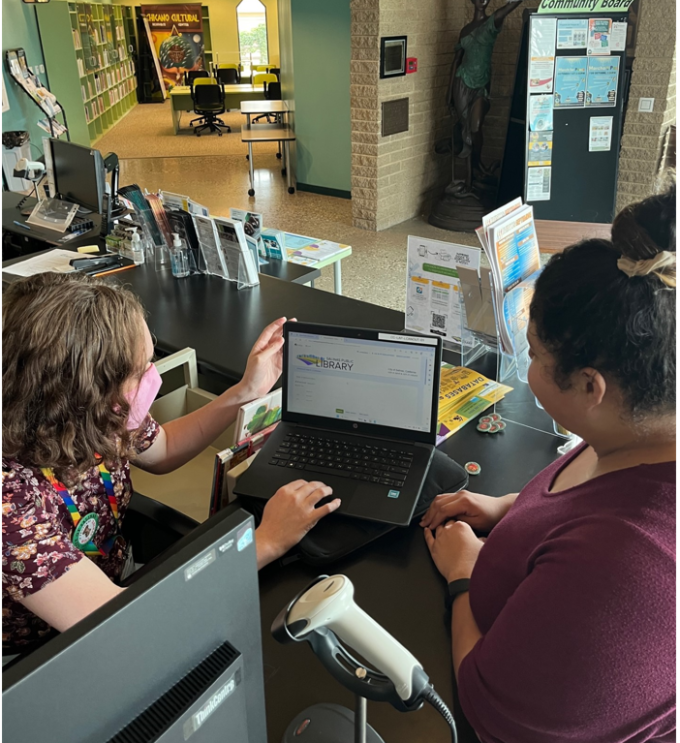 New to computers or already a seasoned pro looking for a portable, easy to use device? We've got what you need! Windows laptops are now available for 30-day loans at the Cesar Chavez Library.
Available to anyone with an adult card in good standing, these laptops can give you a quick access to online content and popular sites, from Facebook to various learning platforms such as LinkedIn Learning and Coursera. While browsing, make sure to take a look at our vast selection of databases and stop by our Adult Learning and Literacy page if you are interested in learning more about computers. Salinas Public library is able to provide these laptops through the Emergency Connectivity Fund.  
*Please note checking out a computer or a hotspot from the library requires signing an agreement.