Addressing Mental Health Issues during COVID-19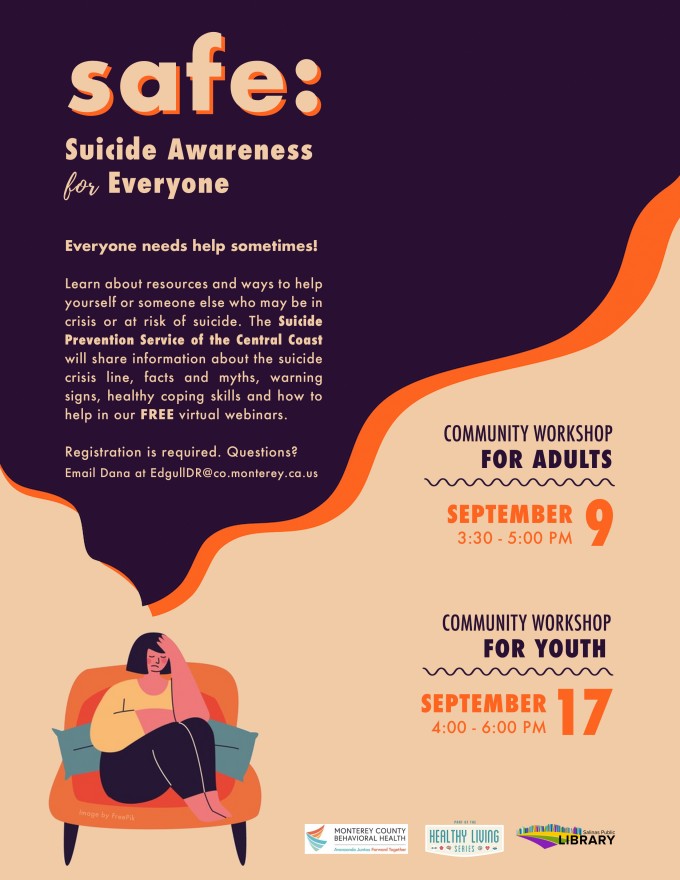 September is National Suicide Prevention Awareness month, and the Salinas Public Library is partnering with the Monterey County Behavioral Health Bureau to provide workshops for teens and adults.  These virtual workshops will provide helpful information about suicide, facts and myths, warning signs, as well as healthy copings skills for you or a loved one dealing with depression.  This is the second year of the partnership, and the response from the community has been very strong. 
The first Virtual Suicide Awareness for Everyone Workshop for Adults  was held on September 9th from 3:30 - 5:00 pm, and the second workshop Virtual Suicide Awareness for Everyone Workshop for Youth will be held on Thursday, September 17th from 4:00 - 5:30 pm.  The library is also making educational brochures and ribbons to show support for Suicide Prevention Awareness month available upon request at El Gabilan Library's Curbside Pickup.  For more information, please call (831) 758-7302.