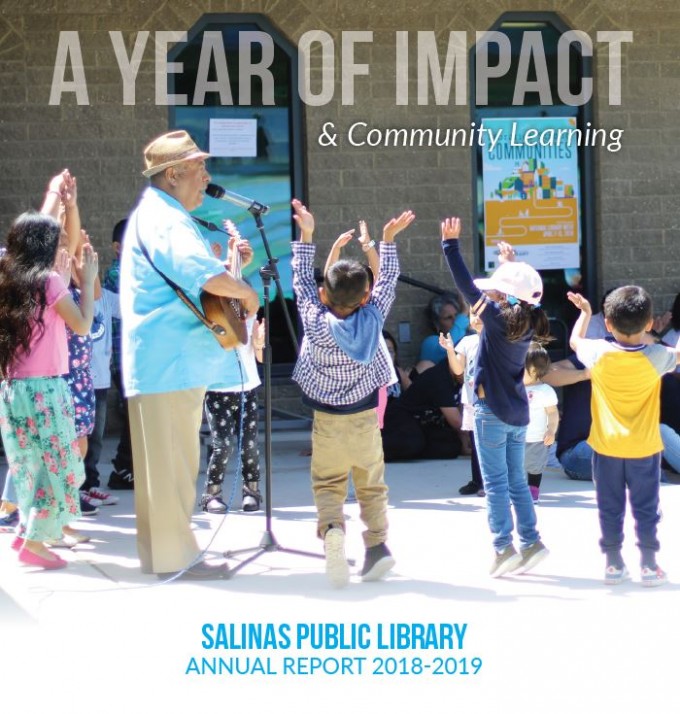 This year's annual report highlights statistics and measurements, as well as testimonials, that define the library's impact this past year. We hope you'll take a moment to review it.
A few highlights include a 35% increase in library cards issued last year, a 26% increase in program visits to the library for children, teens, and adult programming, and a 43% increase in digital checkouts! 
We also have built a new library in the past year. Please plan on joining us for the grand opening celebration in early 2020 of the new El Gabilan Library!
This year we have also printed the report in both English and Spanish. Please contact the John Steinbeck Library at (831) 758-7311 for questions, or additional paper copies.