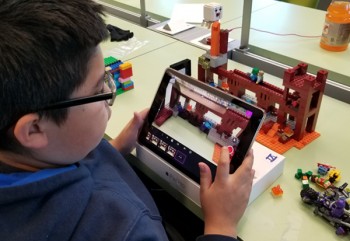 April 3, 2018 - 10:00am
It might look easy, but for this young boy it's a meticulous and thoughtful process.
A group of 15 elementary school children just finished the Stop Motion Animation Class with Librarian Luis at Cesar Chavez Library where they learned to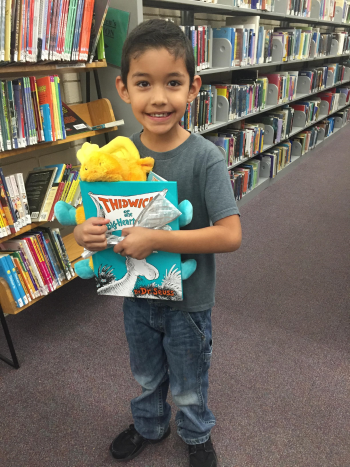 November 29, 2017 - 4:00pm
What's cuter than a kindergartner getting a library card? 
A kindergartner posing for a picture after winning a prize at our Family Date Night!
We're happy to report that we distributed over 4000 library card applications in a two week