Services at this Library:
More than 40,000 items for all ages available in variety of languages and formats such as books, magazines, newspapers, DVDs, music CDs, books on CD, and more
Reference materials for in-library use, including access to comprehensive database of car repair information
Free WiFi
Public use computers with internet access, printing, and scanning capabilities
Children area equipped with early literacy computer stations, children story time and programs

Family Storytime: Wednesday, 4:00pm- 5:00pm
Reading to Dogs: Saturday, 10:45am- 11:45am

Teen area with teen programs
Literacy resources and programs, including Read Grow Play playgroup
Digital Arts computer equipped with multimedia editing resources
Monterey Bay Aquarium Shelf to Shore program
Homebound Services program to provide library services for city of Salinas residence with limited mobility
Community meeting room
Homework Center
Library staff who can provide assistance locating information, using print and electronic sources,  and choosing books and other materials
Latest News
SPCA Family Workshop

October 25, 2017

Please join us in learning about pets and wildlife with the SPCA for Monterey County every 2nd Saturday of the month at the Cesar Chavez Library. The event starts at 12:00 pm and ends at 1:00 pm All family members are welcome to attend.
Cesar Chavez Library events are listed on the Calendar page,...
Cesar Chavez Library
Street Address:
615 Williams Road Salinas
Regular Hours:
Mon:

10:00 am-6:00 pm


Tue:

12:00 pm-8:00 pm


Wed:

12:00 pm-6:00 pm


Thu:

12:00 pm-8:00 pm


Fri:

10:00 am-6:00 pm


Sat:

10:00 am-6:00 pm


Sun:

1:00 pm-6:00 pm

Phone Number:
Upcoming Events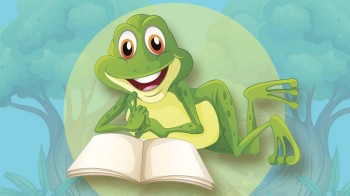 CCL Toddler Tales
February 21, 2019
Cesar Chavez Library, 615 Williams Rd, Salinas CA
Toddlers (with a favorite adult) can enjoy interactive stories, songs, and games that encourage their emerging language skills.  Target audience is birth to three years old.  
Cesar Chavez Library

A cooking demonstration where theory meets practice. Watch and learn how to add new twists to old classics to easily and quickly cook healthier. Follow your nose to find us!...

Cesar Chavez Library

Looking for a fun way to earn community service hours? Join the Cesar Chavez Library Teen Collab Group.

New members welcome on the 3rd Thursday of each month from 4:00...

Cesar Chavez Library

Preparation to pass the citizenship exam. Students learn to prepare for civics questions, writing, and mock interview. For information, call (831) 758-7916

Cesar Chavez Library

Preparation to pass HSE exam for all subjects. For information, call (831) 758-7916

Cesar Chavez Library

Learn how to use a computer to prepare you to search and work online.

You will learn from how to turn on a computer, use keyboard and mouse, to using web browsers,...