Focus, fun and a little competition!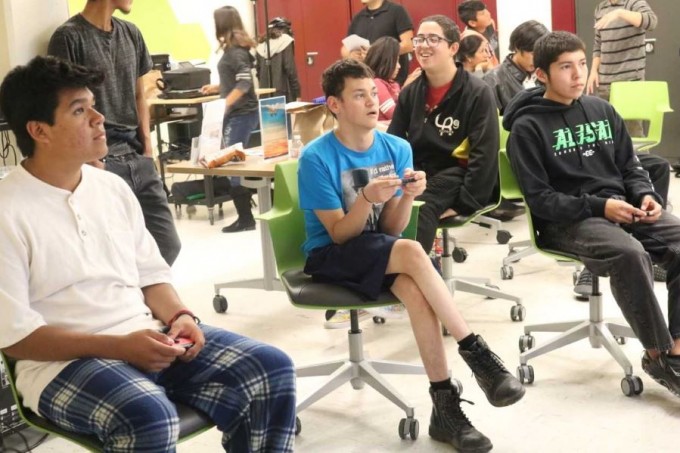 Last week's Mario Kart Gaming Tournament proved to be a big success with over 35 youth participating in the event, and 3 skilled winners taking home prizes. "We were pleased to see our local teens enjoying the tournament at the John Steinbeck Library. These are the types of programs that we imagined having in this new program space furnished with new computers and gaming equipment," said Ernesto Lizaola, Community Education Manager.
There were activities for all who participated, including popular board games and programs for younger coders. The event was facilitated by Librarian Luis Manzo, and Thalia Villalobos, a recent CSUMB Computer Science graduate, and supported by a grant from the California State Library, Libraries Illuminated Project. Youth attended from 12:00 p.m. to 5:00 p.m. and were served a bag lunch. Special thanks to Gamers in Control for partnering with us on the tournament.
Other programs offered in this new space include "Game On!" and "The Hangout at JS," where teens can drop in and experience new worlds and friendships through gaming activities, and learning to create their own games. For more information, please call Ernesto Lizaola at (831) 758-7229.