Adult Literacy receives grant for family literacy programming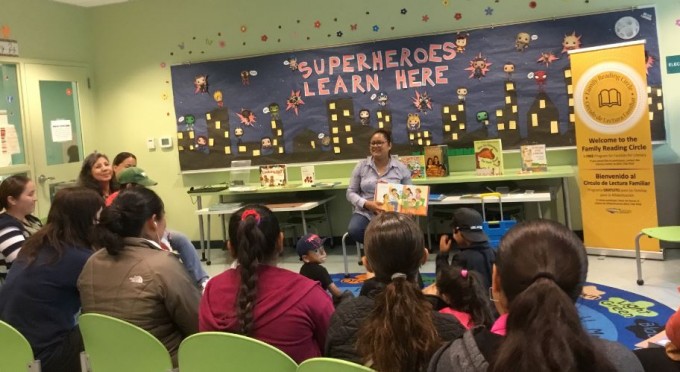 The Salinas Public Library is happy to announce an award of $70,000 to support family literacy programs from the California State Library Literacy Services. This second year of funding will provide continued support for family literacy programming for adults and their families. Services will be provided primarily to adults enrolled in the library's Adult Literacy programs.
The grant will enable the library to employ temporary part-time staff to work in adult and family literacy programs, acquire books, supplies and learning materials that enhance our family education programs, and increase our capacity to provide high quality family literacy services, including but not limited to Family Reading Circles, Family Learning Fairs, and staff trainings to enhance family literacy skills and best practices.
For questions about this program, please contact Cathy Andrews at (831) 758-7915.