Services at this Library:
More than 40,000 items for all ages available in variety of languages and formats such as books, magazines, newspapers, DVDs, music CDs, books on CD, and more
Reference materials for in-library use, including access to comprehensive database of car repair information
Free WiFi
Public use computers with internet access, printing, and scanning capabilities
Children area equipped with early literacy computer stations, children story time and programs

Family Storytime: Thursday, 4:00pm- 5:00pm
Reading to Dogs: Saturday, 10:45am- 11:45am

Teen area with teen programs
Literacy resources and programs, including Read Grow Play playgroup
Digital Arts computer equipped with multimedia editing resources
Monterey Bay Aquarium Shelf to Shore program
Homebound Services program to provide library services for city of Salinas residence with limited mobility
Community meeting room
Homework Center
Library staff who can provide assistance locating information, using print and electronic sources,  and choosing books and other materials
Latest News
Celebrating Blocks and Science in our Libraries

August 5, 2017

Some children thought they were making cars that went vroom, others thought they were building walls and sandcastles; but all of them were having a good time, and learning about blocks: blocks of different sizes, different shapes and weights, different colors, and materials, from foam to wood and cardboard. More than 43 children, and 25 families participated in last Saturday's BLOCKFest at Cesar Chavez Library.

Research shows that children's block play is related to later math competence. Block play also provides a natural context for exploring the physical world. Special...

Neighborhood Beautification Grants Now Available

August 4, 2017

The Library and Community Services Department is pleased to announce the availability of the FY 2017/ 2018 Neighborhood Beautification Grant Program Guidelines and Applications.

We are now accepting applications for the FY 2017/2018 Neighborhood Beautification Grants Program. In order for your application to be considered, it must be submitted no later than by 5:00 p.m. on September 28, 2017. For additional information, refer to the application guidelines below.
Cesar Chavez Library events are listed on the Calendar page,...
Cesar Chavez Library
Street Address:
615 Williams Road Salinas
Regular Hours:
Mon:

10:00 am-6:00 pm


Tue:

12:00 pm-8:00 pm


Wed:

12:00 pm-6:00 pm


Thu:

12:00 pm-8:00 pm


Fri:

10:00 am-6:00 pm


Sat:

10:00 am-6:00 pm


Sun:

1:00 pm-6:00 pm

Phone Number:
Upcoming Events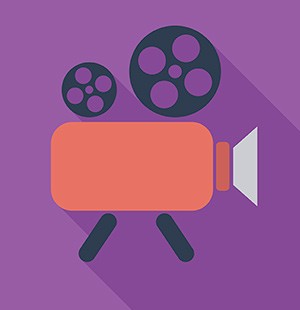 CCL Family Movie Time
October 22, 2017
Cesar Chavez Library, 615 Williams Rd, Salinas CA 93905
Come view some of the best family-friendly movies of all time. 
Cesar Chavez Library

Come and join the fun! Karaoke for everyone!

Cesar Chavez Library

Cesar Chavez Library

Kids learn to code on computers with "Scratch." Ages 9-14. No registration needed.

Cesar Chavez Library

Preparation to pass the citizenship exam. Students learn to prepare for civics questions, writing, and mock interview. For information, call (831) 758-7916

Cesar Chavez Library

Preparation to pass HSE exam for all subjects. For information, call (831) 758-7916